82: Good for July!
transcript July 2, 2013

8:29 PM

Subscribe
The podcast was recorded on July 1st, and features Josh, Jessamyn, and me sharing our favorite posts from around the site.
Helpful Links
Podcast Feed
Subscribe with iTunes
Direct mp3 download
MeFi Music played at the end
Chicken 180
by
Durhey
MeFi Projects
Houghton Library Tumblr
by
Horace Rumpole
Art projects:
Voronoi Monologue series
by
pmcp
and
Glitchometry
by
rottytooth
(
example
)
Music Projects:
2in1
by
sleepy pete
, the second of four EPs to be released this year by The Harvey Girls and
Shape Note!
by
The White Hat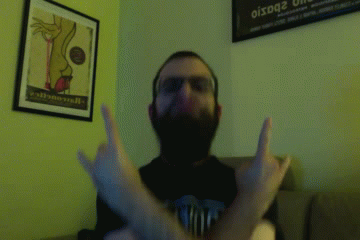 CHAIRDANCE
by
functionequalsform
Photoganic
by
willt
Jessamyn goes kayaking (
1
,
2
)
Kickstarter
The MetaFilter members curated page on Kickstarter
LibraryBox
2.0 by
griffey
MeFi Jobs
Unix Sys Admin
at Johnson & Wales University
MetaFilter Posts
Orson Welles in 1983, being kind of a jerk in a restaurant interview
. Orson Welles'
famous drunken outtakes
while
filming a commercial
.
Chicken 180
by
Durhey
on MeFi Music.
America's Founding Fathers in pin-up poses
Locating the scene from The Grateful Dead's Workingman's Dead album
from the excellent PopSpotsNYC
The oldest comics on the Internet & Web
(
Dr. Fun dropped a comment
).
Random Weekend Project on instant ice from water
AI car simulator with genetic algorithms
Motor Trend's "Roadkill" video podcast/show
Mindtunes
music created by three physically disabled fans
Recreating "race" in Animal Crossing
The 30th Anniversary of Trading Places
A longform piece about Bicycle helmets
, how they prevent deaths but don't prevent traumatic brain injuries due to outdated rules
The best Mr. Show sketches in many lists
Open Source famous game clones
Which series of Trek is best of all?
(nerdfight!)
Absolutely No Words
- a supercut of Wrestling stars taking a breath before they start yelling, oddly hypnotic (reminds me of
the Lance Armstrong movie
).
Hobbit-ception
- Fans of the The Hobbit film reaction video, which gets seen by Hobbit actors, which gets another reaction video (kind of like
the Astro Zombie Wall-E story
)
Ask MeFi Questions
Do elves in the Tolkien universe make pie?
(
Keebler elves as 1970s toys
)
How do you slow down your perception of time as you get older?
WHAT just happened to the moon?!
I want to read well-written books that squick me out
. (
complete list of suggestions
)
Should we get straight-married in California this week?
(
rights denied couples that couldn't get married list
)
What TV show series should I watch next?
and
another question about suggesting new TV shows to watch
What should we name our RV blog?
What are the non-counting words for numbers, in other languages?
What personal page looked like an Amazon product page?
MeFi Music
The latest Music Challenge
MetaTalk
Features:
more consistent Recent Activity color styles
&
new MetaTalk post checkbox
The list of reasons to vote quidnunc kid
and
describe your job title
Alphabet thread with 8,600 comments (not linked for obvious server/browser crashing reasons)
MeFi PenPal exchange